On top of our own content, Avenue Web Media brings you the best articles online from other sources we endorse.The following is an article from an external source and as such it wasn't written by a member of our team. If you like the article visit the source for more quality content.
Thanks for the Feedback & All You Need is Love
Early feedback on the SEO Toolbar has been quite positive.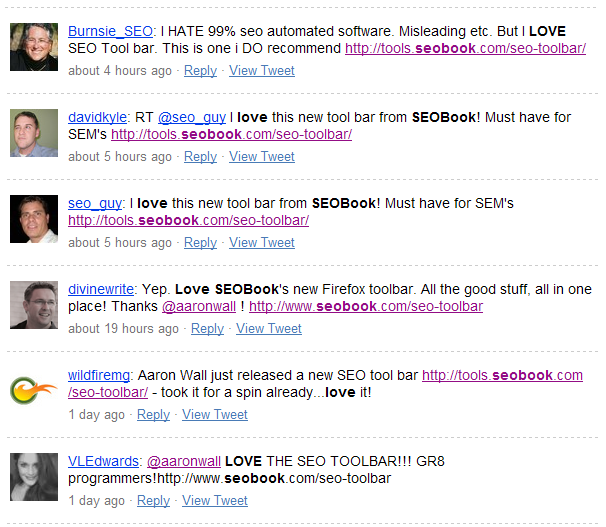 You know people like a Firefox extension when an official Microsoft blog makes an entry promoting it!
Actually I just wanted an excuse to embed this Beattles video in a blog post :)
Have a good weekend everyone!