On top of our own content, Avenue Web Media brings you the best articles online from other sources we endorse.The following is an article from an external source and as such it wasn't written by a member of our team. If you like the article visit the source for more quality content.
Google Beta Testing Showing Related Phrases Near Documents in Search Results
While using Opera I noticed the following Google test which places related phrases near some documents in the search results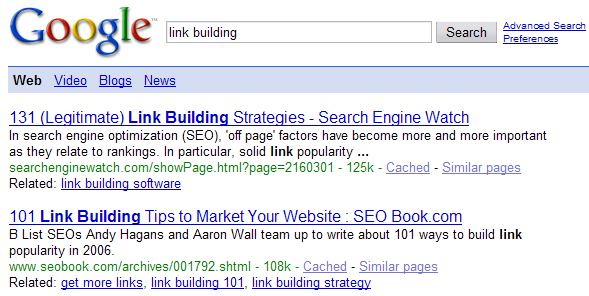 When I entered our above link building page into the Google AdWords Keyword Tool they showed mostly phrases related to the broader category of SEO and did not list the niche link related phrases, which indicates Google is still holding back quite a bit of data from advertisers that they are willing to share with searchers for free.