seobook
One wonders how Yahoo Search revenues keep growing even as Yahoo's search marketshare is in perpetual decline.
Then one looks at a Yahoo SERP and quickly understands what is going on.
Here's a Yahoo SERP test I saw this morning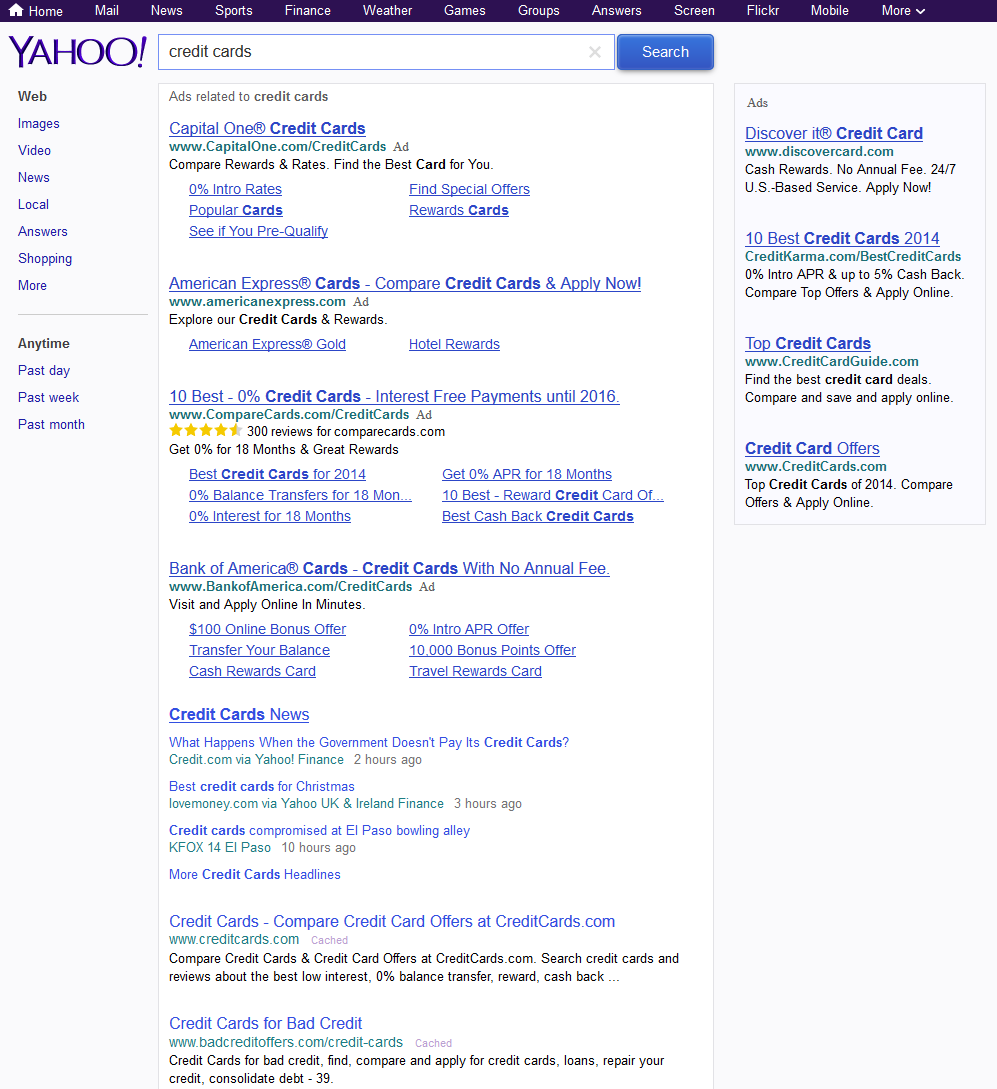 When Google acquired DoubleClick Larry Page wanted to keep the Performics division offering SEM & SEO services just to see what would happen. Other Google executives realized the absurd conflict of interest and potential anti trust issues, so they overrode ambitious Larry: "He wanted to see how those things work. He wanted to experiment."
Webmasters have grown tired of Google's duplicity as the search ecosystem shifts to pay to play, or go away.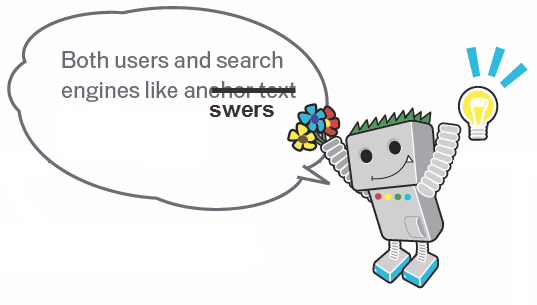 In the last post, we looked at how SEO has always been changing, but one thing remains constant - the quest for information.
SEO is subject to frequent change, but in the last year or two, the changes feel both more frequent and significant than changes in the past. Florida hit in 2003. Since then, it's like we get a Florida every six months.
Whenever Google updates the underlying landscape, the strategies need to change in order to deal with it. No fair warning. That's not the game.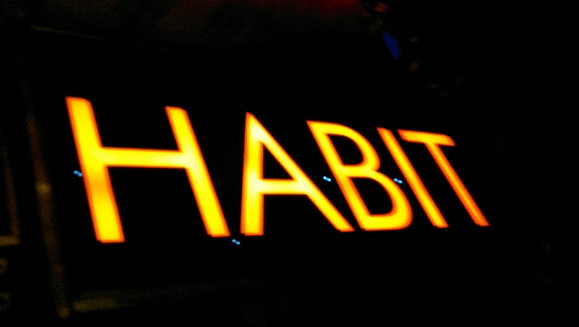 In recent years, the biggest change to the search landscape happened when Google chose to withhold keyword data from webmasters. At SEOBook, Aaron noticed and wrote about the change, as evermore keyword data disappeared.
The motivation to withold this data, according to Google, was privacy concerns:
Google recently announced they were doing away with exact match AdWords ad targeting this September. They will force all match types to have close variant keyword matching enabled. This means you get misspelled searches, plural versus singular overlap, and an undoing of your tight organization.
Whenever Google does a major algorithm update we all rush off to our data to see what changed in terms of rankings, search traffic, and then look for the trends to try to figure out what changed.
The two people I chat most with during periods of big algorithmic changes are Joe Sinkwitz and Jim Boykin. I recently interviewed them about the Penguin algorithm.
Topics include:
For those new to optimizing clients sites, or those seeking a refresher, we thought we'd put together a guide to step you through it, along with some selected deeper reading on each topic area.
Every SEO has different ways of doing things, but we'll cover the aspects that you'll find common to most client projects.
Growing Up vs Breaking Things
Facebook's early motto was "move fast and break things," but as they wanted to become more of a platform play they changed it to "move fast with stability." Anything which is central to the web needs significant stability, or it destroys many other businesses as a side effect of its instability.
A couple years ago we published an article named Branding & the Cycle, which highlighted how brands would realign with the algorithmic boost they gained from Panda & leverage their increased level of trust to increase their profit margins by leveraging algorithmic journalism.