seobook
Most of you are too busy monitoring Google's latest algorithm updates, examining web analytics, and building links and content to stay up to date on the design world.
Usually, creative people who excel at design aren't very good at the left-brain thinking required to succeed in the highly-technical search engine optimization industry. Likewise, very few people with the analytical mindset required for search engine optimization would do well in the free-spirited design industry.
Yesterday Google shared they see greater mobile than desktop search volumes in 10 countries including Japan and the United States.
3 years ago RKG shared CTR data which highlighted how mobile search ads were getting over double the CTR as desktop search ads.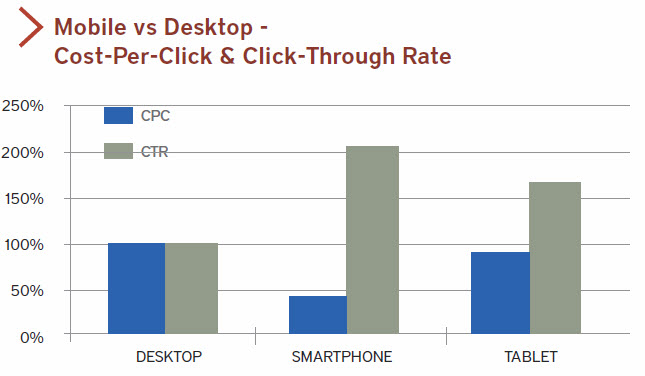 Information is a commodity. Corporations are passing around consumer behavioral profiles like brokers with stocks, and the vast majority of the American public is none the wiser of this market's scope. Very few people actually check the permissions portion of the Google Play store page before downloading a new app, and who has time to pore over the tedious 48-page monstrosity that is the iTunes terms and conditions contract?
Why Is Mobile So Important?
If you look just at your revenue numbers as a publisher, it is easy to believe mobile is of limited importance. In our last post I mentioned an AdAge article highlighting how the New York Times was generating over half their traffic from mobile with it accounting for about 10% of their online ad revenues.
The Facts of Life
When Google introduced the knowledge graph one of their underlying messages behind it was "you can't copyright facts."
Facts are like domain names or links or pictures or anything else in terms of being a layer of information which can be highly valued or devalued through commoditization.
When you search for love quotes, Google pulls one into their site & then provides another "try again" link.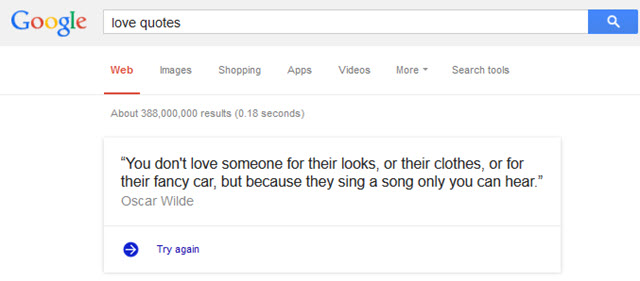 Firefox users conduct over 100 billion searches per year & starting in December Yahoo! will be the default search choice in the US, under a new 5 year agreement.
Google has been the Firefox global search default since 2004. Our agreement came up for renewal this year, and we took this as an opportunity to review our competitive strategy and explore our options.